Motivation:
You want to sell or give a way your MacBook. You want to ensure that the new owner will not access any of your data.
You may also have so many buggy applications on your MacBook and want to increase stability and performance of your macOS.
Procedure:
Create a backup of data in your machine .
Sign out of iTunes, iCloud, iMessage, App Store.
Remove Messages account.
Restart the machine and hold Cmd + R.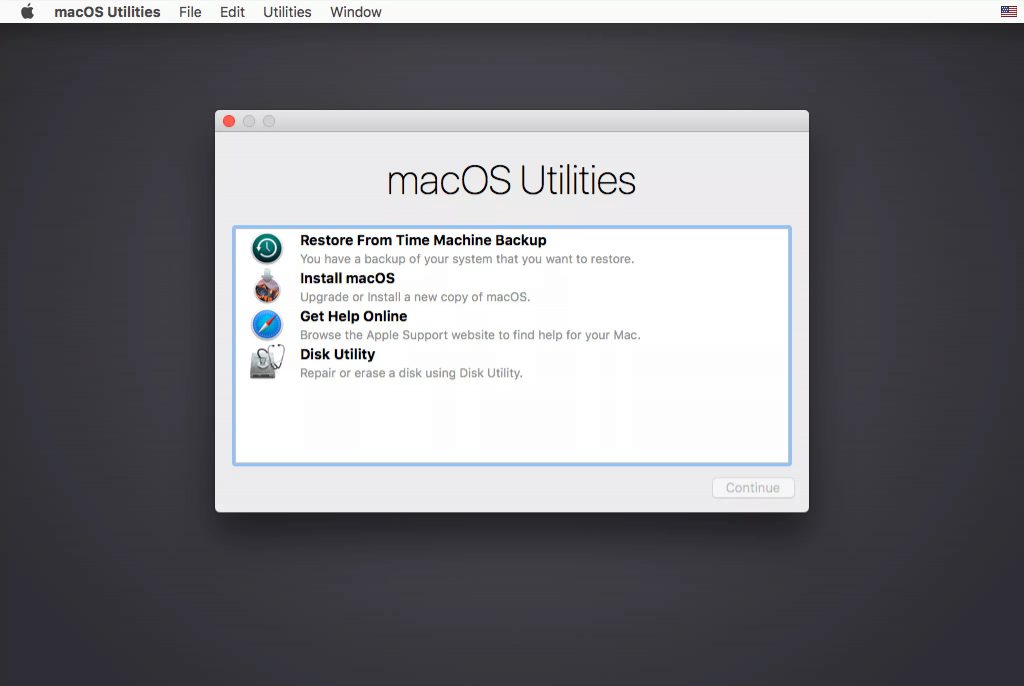 Go to Disk Utility.
Ignore macOS Base System Disk (it will be removed after a new macOS is installed).
Select a volume (Macintosh HD – Data) and click the minus (-) button on the tool bar above the Volume lable, then click on the Delete Volume Group button.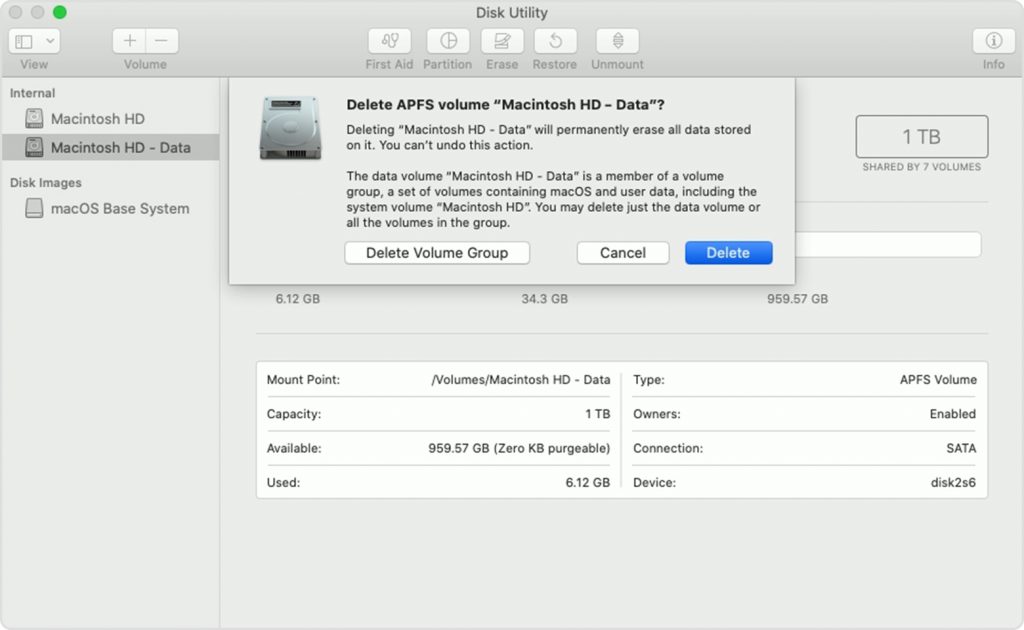 Select a volume (Container disk2), click on the Erase button on the tool bar, Name = Macintosh HD, Format = APFS, click on the Erase button.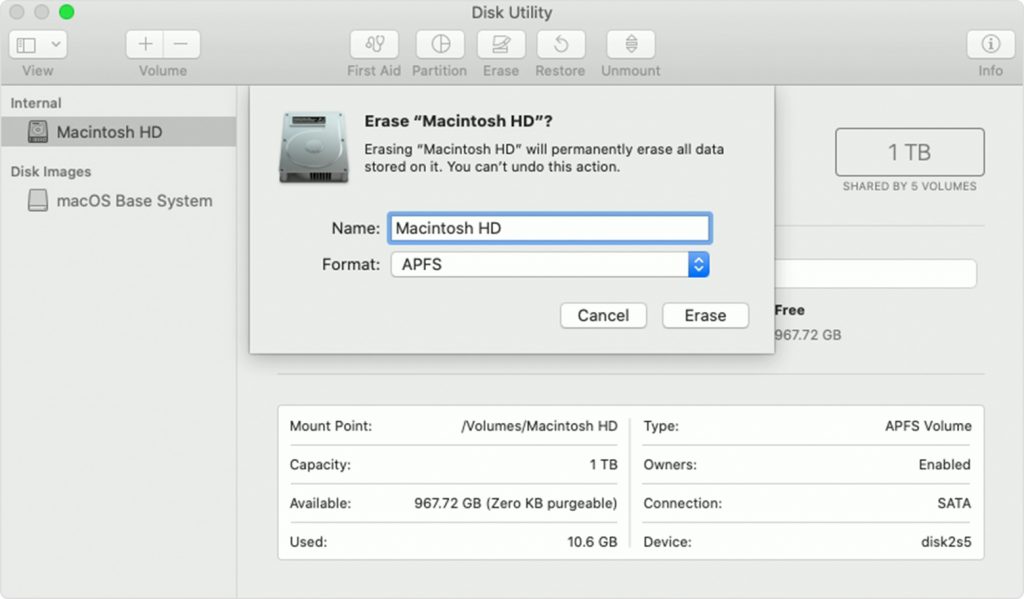 APFS, or "Apple File System," is one of the new features in macOS High Sierra. It's optimized for solid state drives (SSDs) and other all-flash storage devices.
Close Disk Utility.
Select Install macOS (or Reinstall macOS) .
Click the Continue button and follow the instructions to install a clean macOS.