Problem:
You get "An internal error has occurred" error message when trying to connect to a remote machine using Remote Desktop Connection.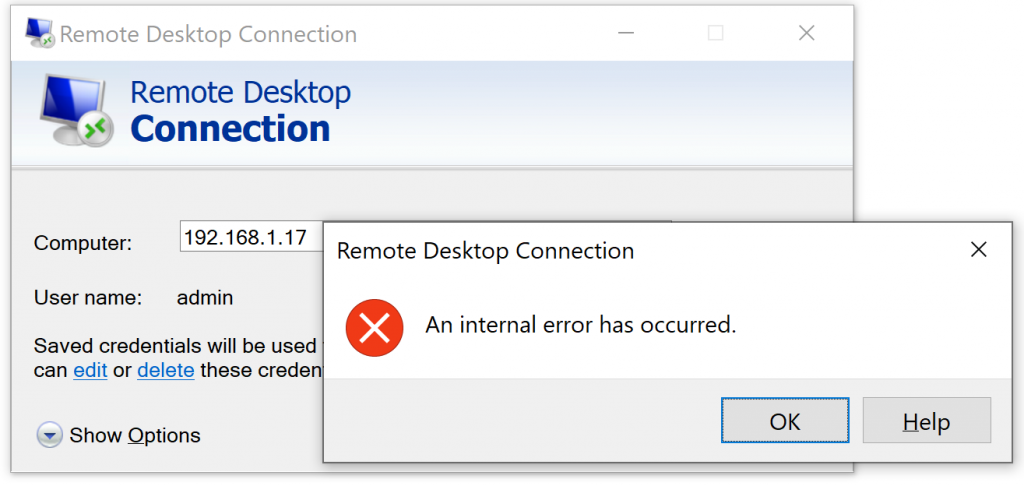 Solution:
1. Type Local Security Policy to the Windows Search box.
2. Click Open link.
3. Expand Local Policies > Security Options on the left panel.
4.  Double click on System cryptography: Use FIPS compliant algorithms for encryption, hashing, and signing row on the right panel.
5. Select Enabled, click Apply and click OK.